VERDE HYDROGEN Will Initiate a Green Hydrogen Project in Morocco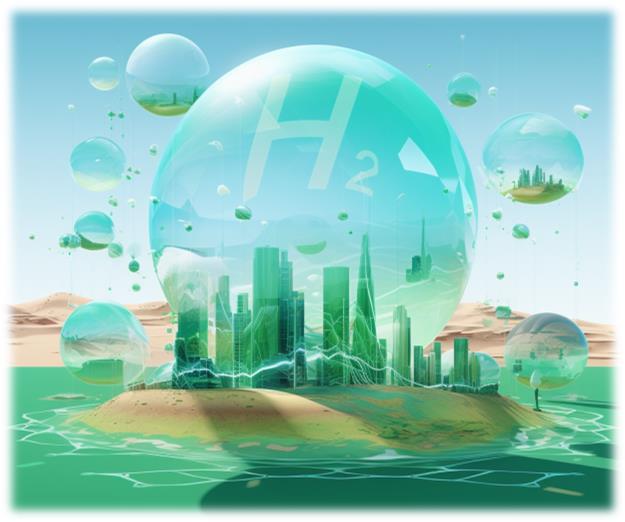 Boston, MA - June 30th, 2023
VERDE HYDROGEN has signed an agreement to develop and commission a 2MW green hydrogen electrolyzer project in Morocco. The project will complete its installation in early 2024. The implementation of this project represents a breakthrough development to both VERDE HYDROGEN and the green hydrogen market in North Africa. This green hydrogen project adopts Verde Hydrogen's 2MW (Verde-400) containerized electrolyzer with 5 modules in total including two 20ft containers and two 40ft containers in a highly compact design. The unit complies with ISO22734, IEC, CE, and ASME standards. VERDE's CEO Steve Cameron expressed excitement on getting started for this new project in Morocco, saying "I am confident the Verde Team will be successful in meeting all commitments. We believe this will be just the first of many installations we will have in this region that will play a crucial role in the hydrogen economy's development".
VERDE HYDROGEN Announces Significant Enhancements to its Global Leading Electrolyzer Technology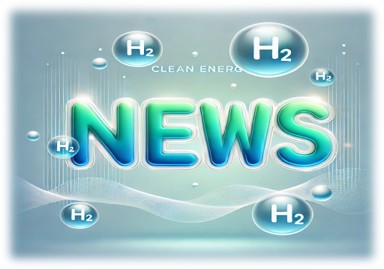 Boston, MA - May 20th, 2023
VERDE HYDROGEN has announced significant enhancements to its existing Electrolyzer Technology stack. The enhancements include new cell and bipolar plate design architecture with FEA analysis and test validation. The key benefits will be that less energy is needed to produce the same amount of hydrogen which results in a lower operating cost and a smaller carbon footprint. VERDE's technical team states that "these exciting enhancements in the technology will continue to put VERDE at the forefront in supporting the massive Global opportunity for Electrolyzer Technology in the coming years." This new technology will bring the company closer to its ultimate goal of delivering cost-effective sustainable hydrogen production to customers across a wide range of industries and applications.
VERDE HYDROGEN Announces Certification of the World's Largest Containerized Electrolyzer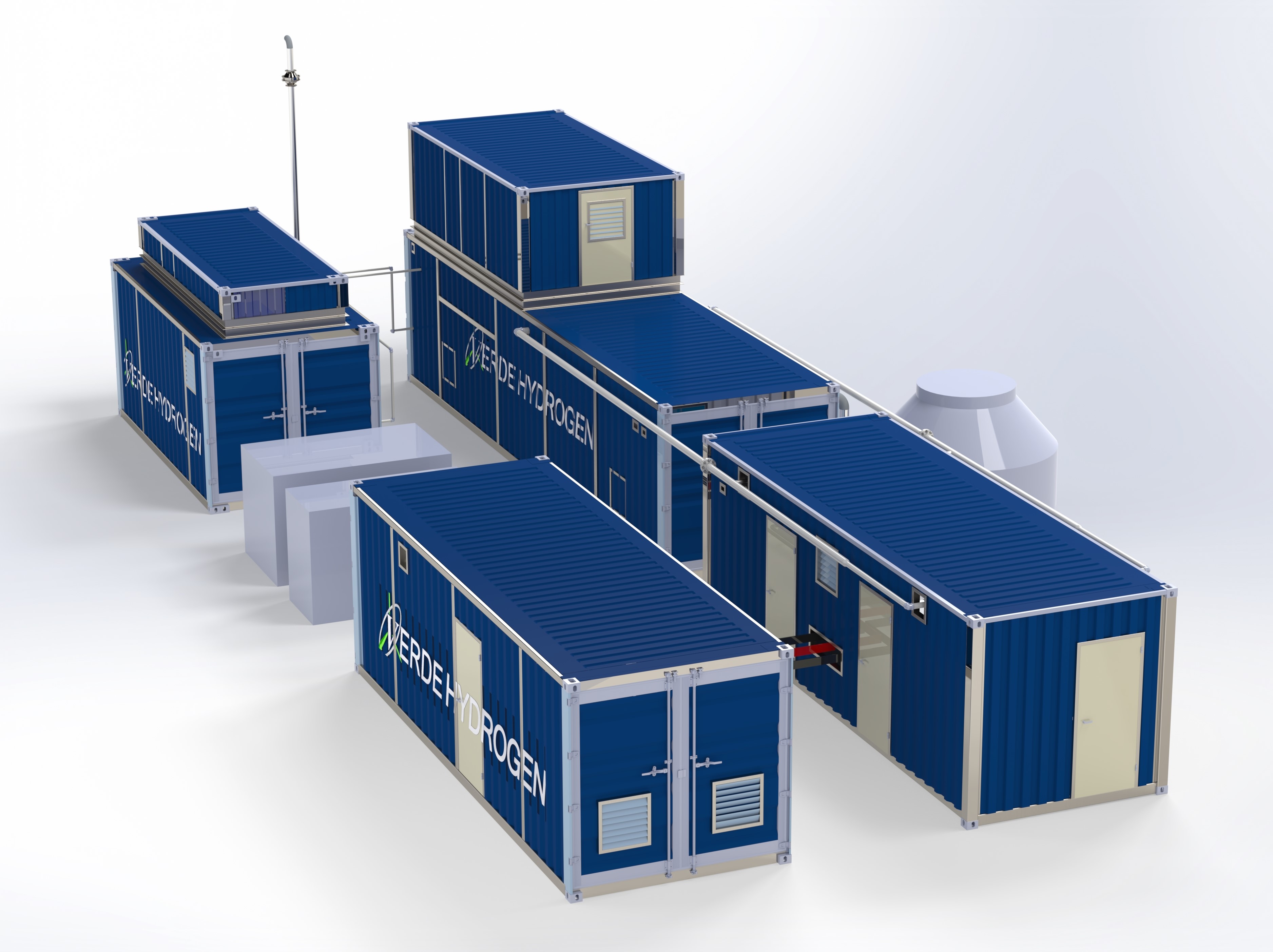 Boston, MA - March 15th, 2023
VERDE HYDROGEN has announced that the VERDE-1000, a 5MW Single Stack Containerized Hydrogen Production System has passed a 3rd party test and certification to validate its best-in-class energy efficiency and performance. The fully commercialized VERDE-1000 Hydrogen Electrolyzer, with its modular and containerized design, is the largest 5MW, single stack, alkaline type water electrolysis system in the world. VERDE's CEO Steve Cameron states that "this new model (VERDE – 1000) will continue to put VERDE at the forefront in support of the massive Global opportunity for new Electrolyzer technology in the coming years. Our R&D team continues to evolve the technology with best-in-class operating performance metrics."
FAT of VERDE HYDROGEN 1000Nm3/h Single Stack Containerized Hydrogen Production System is In Progress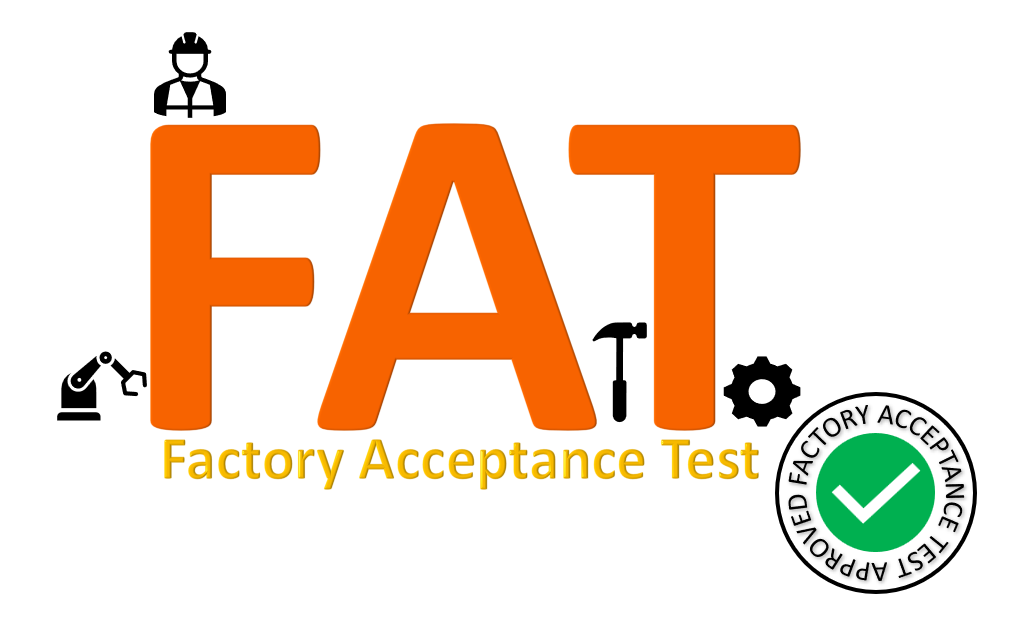 Boston, MA - February 1st, 2023
Based on the newest feedback from VERDE HYDROGEN technical team, the 5MW (1000 Nm3/h) Single Stack Containerized Hydrogen Production System factory acceptance test is now under processing. VERDE has invited third-party entities to supervise and record the entire process, so as to ensure impartiality and transparency.
The smooth running of the test indicates that the system will be delivered to the end user soon as scheduled. As the world's largest capacity, single-stack containerized renewable energy hydrogen production system, the delivery of the system heralds a new resplendence of VERDE.
VERDE HYDROGEN Launches New US Company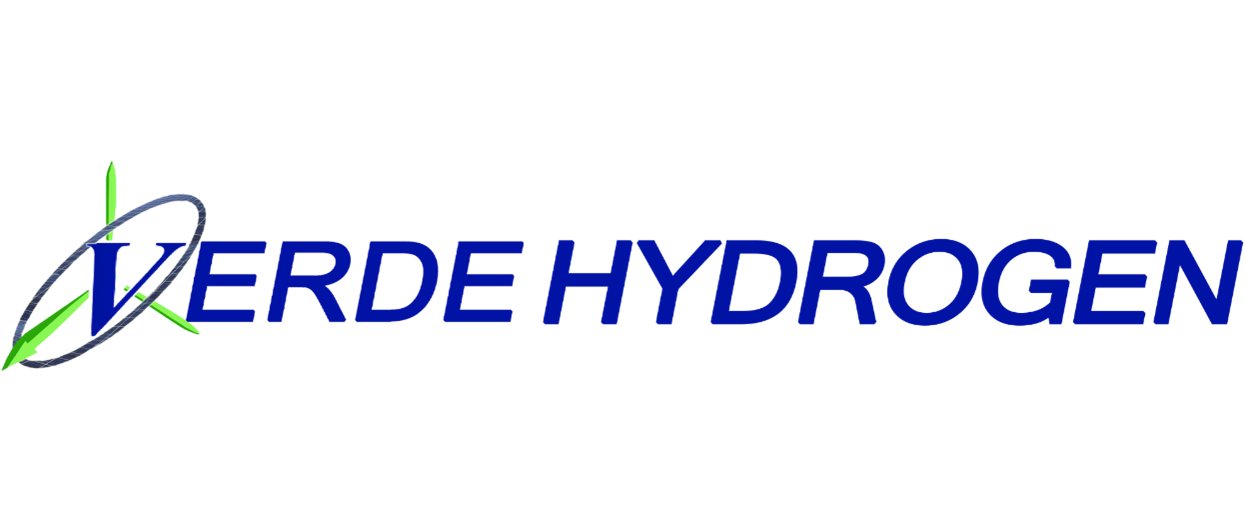 Boston, MA - December 1st, 2022
We are pleased to announce the launching and rebranding of a new US based company---VERDE HYDROGEN. This is an exciting time to participate in the Global Hydrogen Economy and even more exciting that the United States has committed very aggressive investments and commitments to Hydrogen as well as all the Green Energy initiatives. The new US based company has a full suit of commercialized products with US patents and a 15-year history of Global success with customer in over 30 countries from our previous company Angstrom Renewable. Our new US based team will support all sales, design, engineering, and technical support while giving our clients choices for fabrication based on their financial and technical requirements.
Verde Hydrogen 5MW Single Stack Containerized Hydrogen Electrolyzer Project Completed a Major Milestone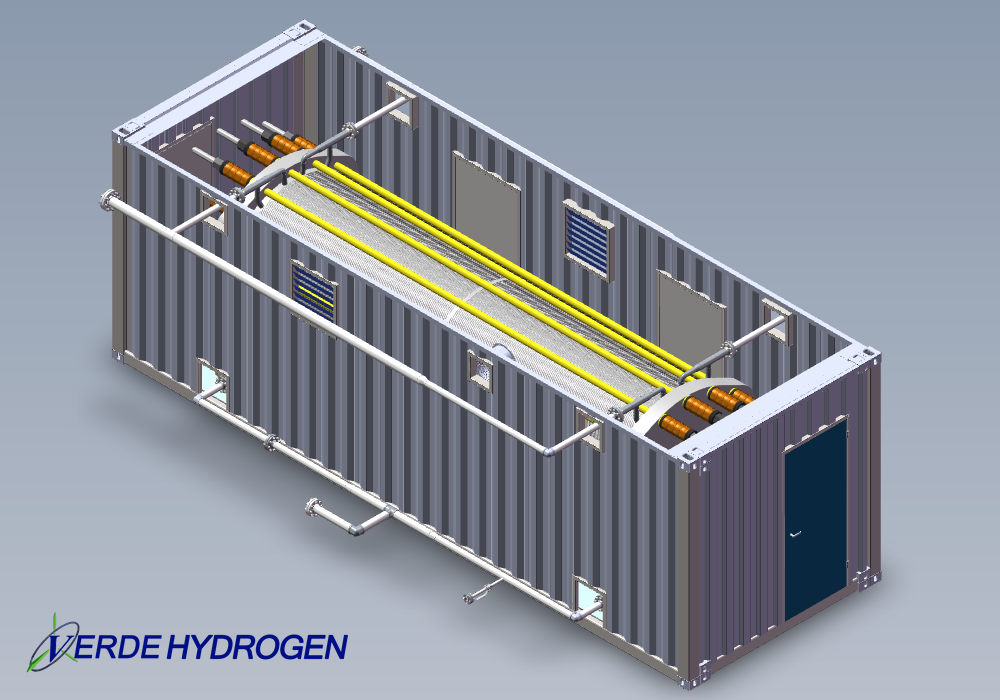 Boston, MA - November 9th, 2022
According to the latest report of the Verde technical team, Verde Hydrogen has recently finished the assembly of a 5MW – 1000Nm3/h electrolyzer as scheduled with the electrolyzer also successfully passing quality inspections. The successful completion of this phase indicates that the project has achieved a major milestone. Moreover, according to the Production Supervisor, the final system commissioning is expected to be finished on schedule before the end of this year.
Verde LLC 5MW Containerized Hydrogen Electrolyzer contributes to the popularization of Green Hydrogen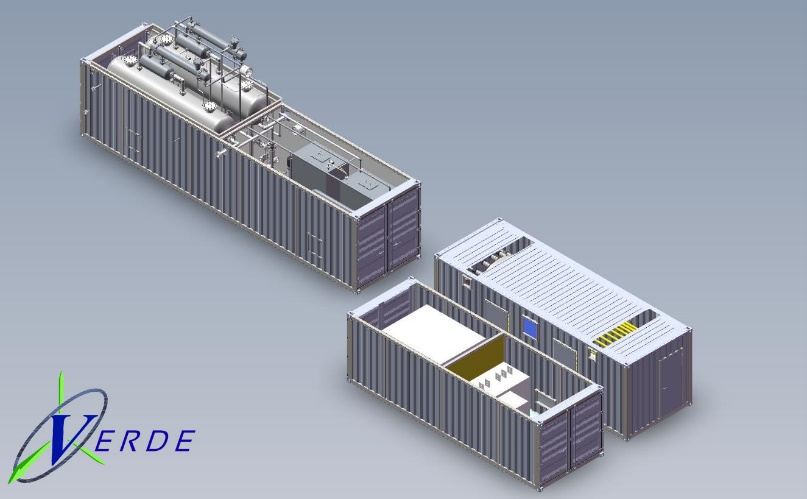 Boston, MA - August 13, 2022
Nowadays, green hydrogen is becoming the focus of the global renewable energy industry. By the end of 2020, there were approximately 70 green hydrogen projects under construction around the world, including more than 20 GW-level projects. As a product of the times and energy needs, the emergence of the Verde 5MW containerized single-stack hydrogen electrolyzer has contributed to the popularization of "green hydrogen".
Verde LLC Patented Hydrogen Technology Supports Solar - Hydrogen Project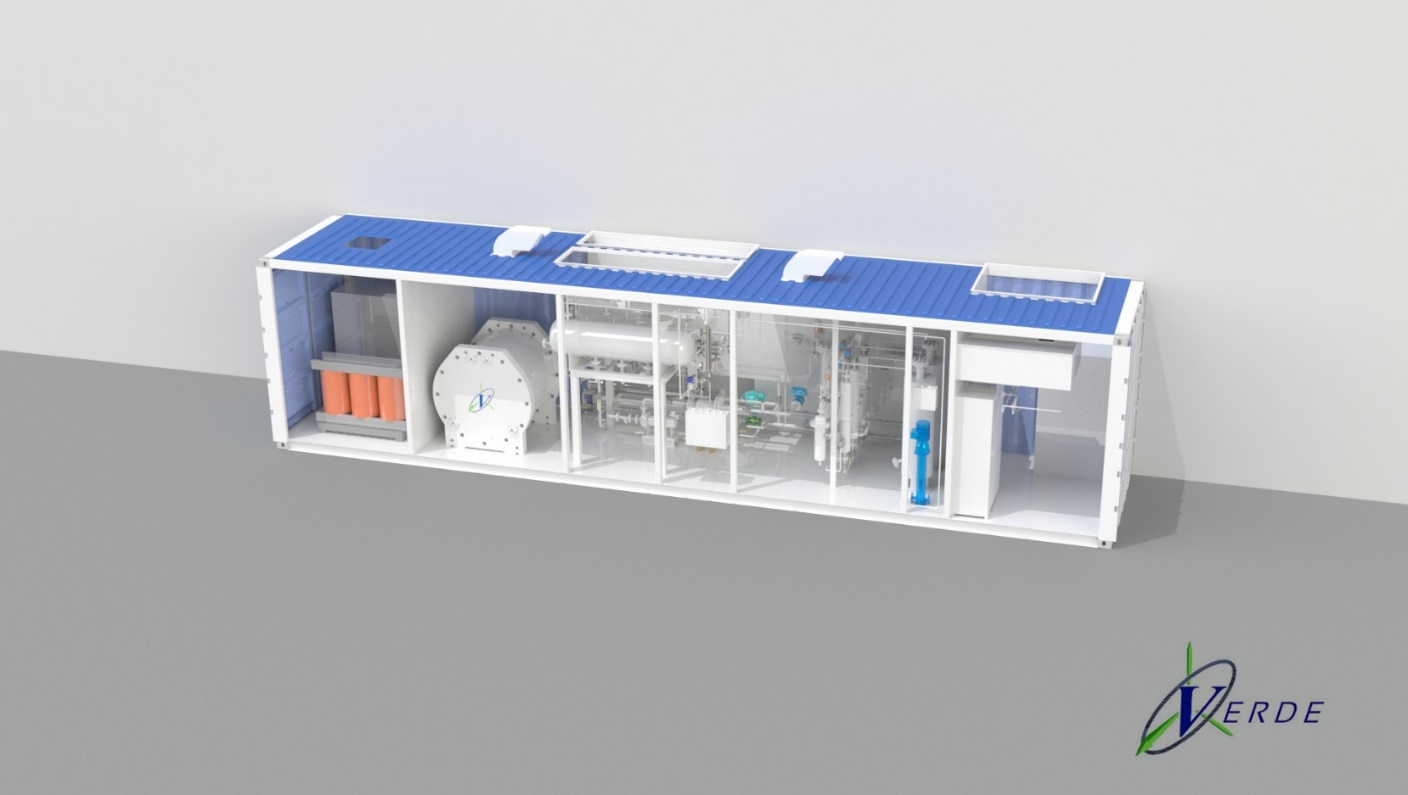 Boston, MA - April 13, 2022
Recently, a solar to hydrogen project, which adopts Verde alkaline type hydrogen generator has officially announced implementation. It indicates the success of the project as well as Verde's big step forward in the field of clean energy.
The United Nations Development Program (UNDP) successfully completed the Acceptance Test of Verde's Solar-to-Hydrogen Micro-grid Project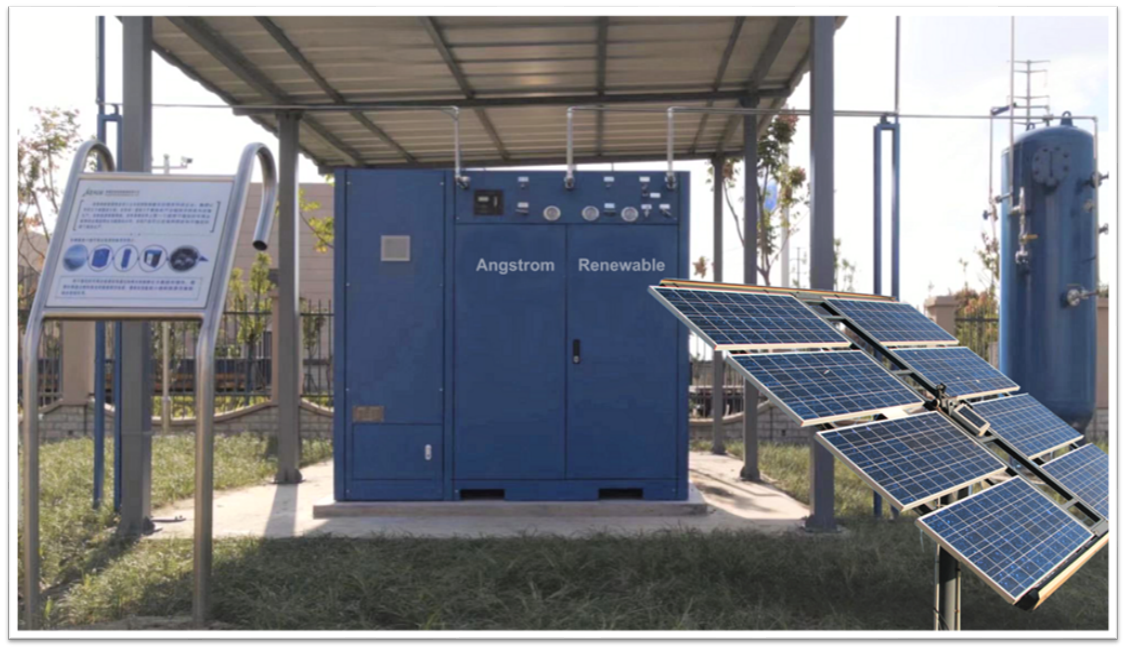 Boston, MA - August 4, 2021
In July 2021, the United Nations Development Program (UNDP) successfully completed the acceptance test of the hydrogen-based micro-grid project. This project was designed and constructed by the Verde team. It established a hydrogen-based renewable energy storage system to break through the bottleneck associated with the utilization of unstable renewable energy (such as solar and wind power) and made a big stride forward to the hydrogen-based community.
US Patent Approval for Verde's Green Hydrogen Technologies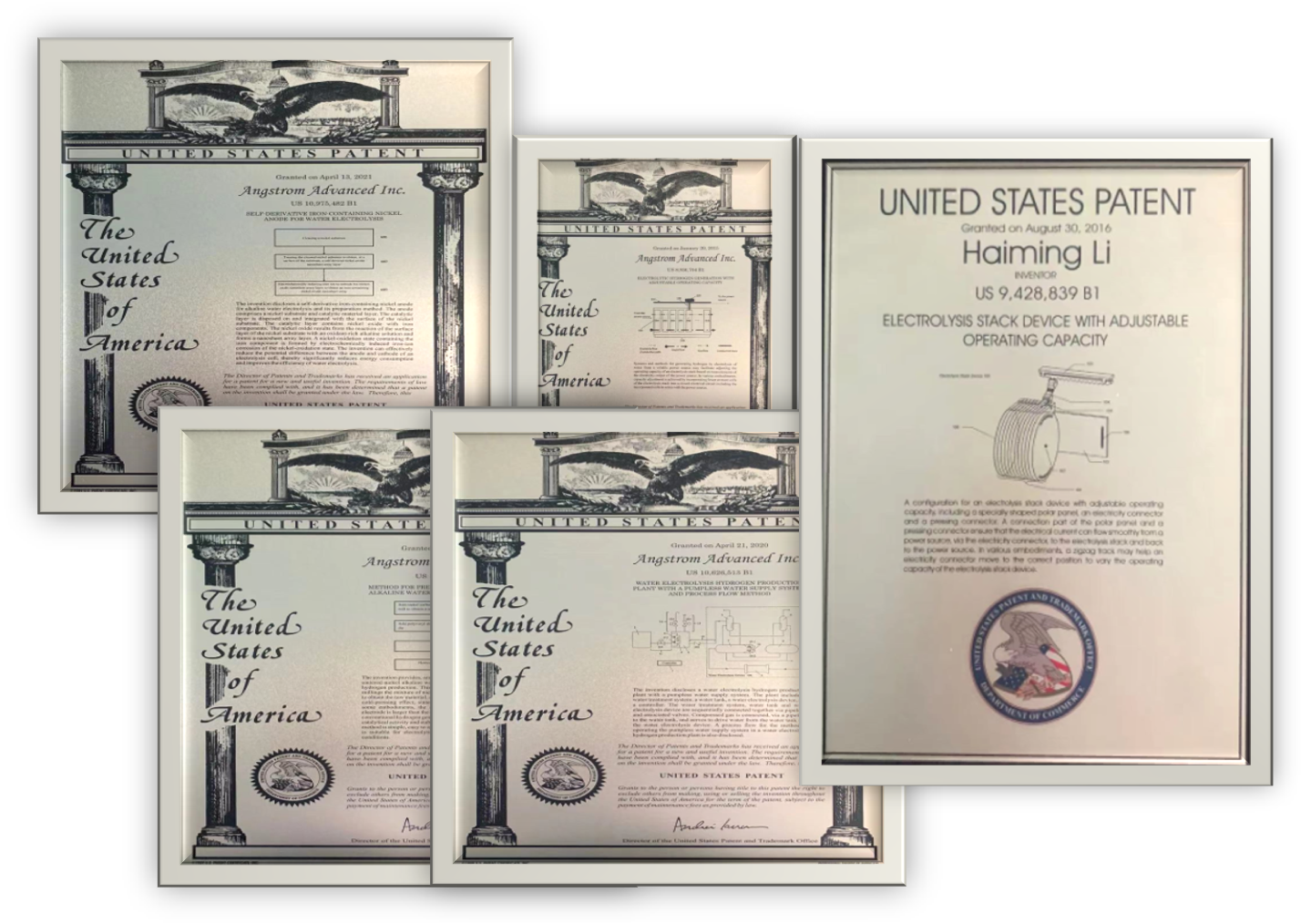 Boston, MA - April 13, 2021
Verde LLC has recently been awarded another US patent in relation to the renewable energy industry. The newly approved patent describes its innovated water electrolysis electrode. This technology will further revolutionize decreasing the power consumption of water electrolysis technology, which significantly reduce the operating cost for MW/GW scale systems. For further details, please contact us!
Hydrogen Refueling Station Design and Integration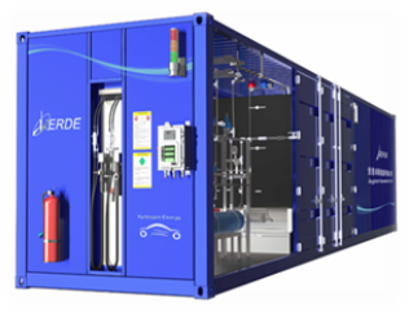 Boston, MA - June 8, 2020
Verde LLC finished a containerized hydrogen refueling station for a client. The station is able to supply 500kg/12hr of hydrogen at 350 bar pressure via a dual nozzle dispenser which can support heavy duty truck and bus refueling.
The containerized hydrogen refueling station is a pioneer achievement for engineering and integration of FCV applications. The added movable feature of the Hydrogen Refueling Station is essential for fulfilling FCV refueling needs in different locations.
The World's Largest Containerized Single-Stack Hydrogen Generating Plant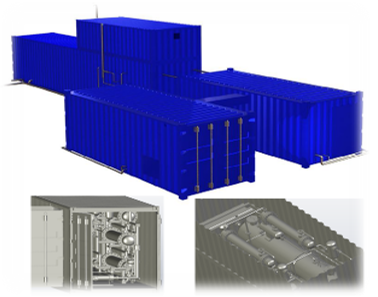 Boston, MA - November 21, 2019
The 2.5MW containerized Hydrogen plant was successfully installed and has finished commissioning. The advantages of this plant are,
1) patented design electrolyzer, can efficiently adapt to 0-100% of renewable energy sources;
2) Small footprint, only occupying a space the size of 2 x 40ft containers
3) Modular and containerized design, easy for installation, maintenance and coupling.
Hydrogen-Based Microgrid Demonstration Project Successfully Completed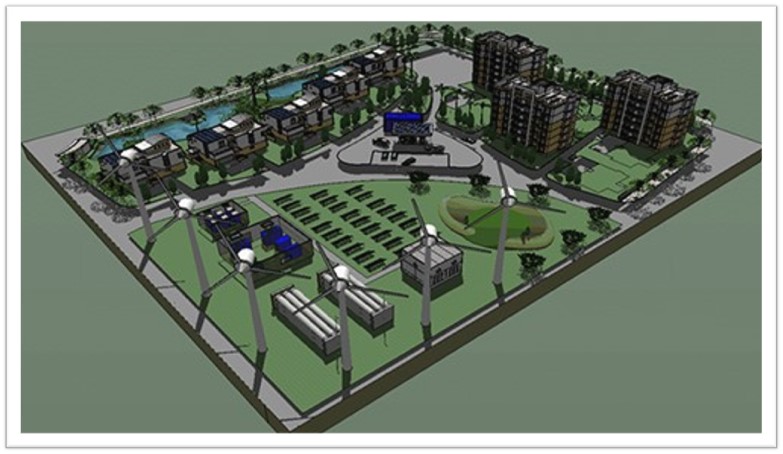 Boston, MA - June 3, 2019
In May 2019, Verde LLC officially completed the Microgrid hydrogen-based power-storage system demonstration project. The project was tested and verified by MassCEC (Massachusetts Clean Energy Center), with results proving the project's success and operability. The entire process lasted nearly two years, from the initial approval by MassCEC in July 2017 to the end of the project in May 2019. This groundbreaking project was the first of its kind on the East Coast of the United States.